Cushie Caps
$16 to $22
When a midwife requested caps for the babies she delivered, we got a little carried away and came up with something for the whole family! Available in all fabrics, these caps are versatile - great for in-between weather, keeping your head warm when sleeping, wicking away when doing outdoor activities in winter, or as an alternative to wool.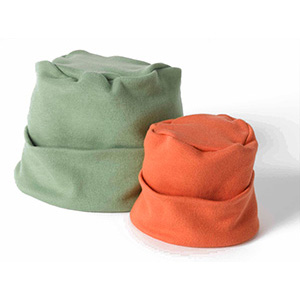 To Order…
All prices include domestic shipping. Canadian and International shipping rates are additional and will be confirmed via e-mail.
If you need customizing of your order (i.e. latex free elastic or other modifications you have had to previous orders), use the "Special Instructions" box when checking out to make your requests.